At our Delta dental office, our dentist offers custom-fitted dental appliances to help improve and protect your oral health and overall wellbeing.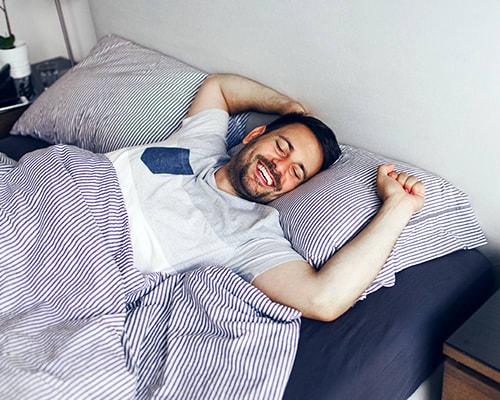 What is a Dental Appliance?
To maintain excellent oral health, we need to do much more than just brush and floss - we also must protect our teeth and gums from injury. This is high priority for those of us who grind or clench our teeth during sleep, snore, or play sports. Dental appliances can help protect our oral structures and preserve our overall health and wellbeing. 
At North Delta Dental Professionals, we offer dental appliances to help protect and preserve the health of your oral cavity. 
Sports Guards
Our favourite sports provide hours of fun and physical activity we need to maintain a healthy body. However, any time we engage in potentially high-impact activity, we are taking a risk. 
At North Delta Dental Professionals, we want you to enjoy your time on the rink, field, or court without worrying about damaging your teeth or mouth if you come into contact with another person or object. That's why we strongly recommend wearing a sports mouthguard to help protect your teeth from injuries to your mouth, teeth or jaw. 
A sports mouth guard is a custom-made protective device that acts as a barrier between your teeth and the soft tissue of your mouth to help protect your smile, in case you get hit in the mouth during physical activity. 
Your dentist can fit you with a custom-made sports mouth guard to protect your mouth while you play.
Night Guards
Do you grind or clench your teeth while you sleep? A night mouth guard is designed to protect your teeth from damage. 
Over time, clenching or grinding (also referred to as bruxism) can wear down both your upper and lower teeth and cause jaw pain. A night mouth guard can prevent contact between your teeth, in turn helping you avoid the resulting damage and alleviating painful symptoms. 
During a dental appointment, your dentist can take a digital scan of your teeth and create impressions to ensure a snug and comfortable custom-made fit for your mouthguard. 
A night mouth guard can help prevent the grinding and jaw clenching that often leads to pain in the morning or teeth that become worn or fractured.
This can also help you get a restful night's sleep - something we can all use more of.
New Patients Always Welcome
Looking for a dentist in Delta? We're happily accepting new patients at our dental clinic! Contact us to get started today.
Request Appointment
Hours
Monday:

08:00 am - 05:00 pm

Tuesday:

08:00 am - 05:00 pm

Wednesday:

08:00 am - 05:00 pm

Thursday:

09:30 am - 05:00 pm

Friday:

08:00 am - 05:00 pm

Saturday:

Closed

Sunday:

Closed
Quick Links