Dental Crowns & Bridges in Delta
At North Delta Dental Professionals, our dentist uses dental crowns and bridges to help restore your smile.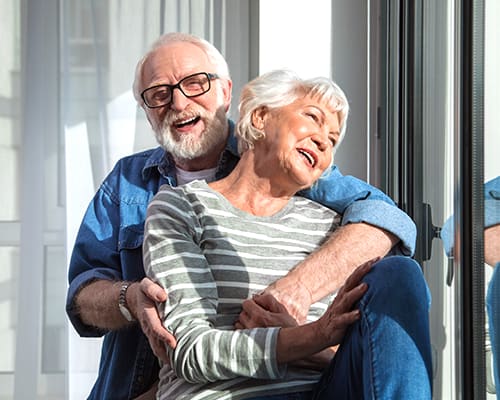 What are Dental Crowns & Bridges?
Dental crowns and bridges are restorative dental treatments that can help restore the normal function and appearance of your smile. 
They help fill the space left by missing teeth and can help you maintain facial structure, in addition to returning your ability to speak and chew properly. 
At North Delta Dental Professionals, we use CAD/CAM (computer-aided design and computer-aided manufacturing) to help create bridges and crowns in an accurate and easy way. 
How does CAD/CAM technology work?
At North Delta Dental Professionals, our dentist uses CAD/CAM technology to fabricate dental bridges and crowns.
With digital scans of your impressions, our dentists can produce custom 3D images of your teeth, then create a design for your restoration to send to our digitally connected milling equipment.
This design will guide the equipment to fabricate your bridge or crown. The process typically takes between 40 minutes to two hours - in one appointment at the dentist's office.
Benefits of CAD/CAM technology
With CAD/CAM technology, our dentist can create custom dental crowns and bridges efficiently in one appointment.
No need to outsource fabrication to a laboratory 
No need for temporary restorations or wait for permanent restorations
Eliminate outsourcing costs 
New Patients Always Welcome
Looking for a dentist in Delta? We're happily accepting new patients at our dental clinic! Contact us to get started today.
Request Appointment
Hours
Monday:

08:00 am - 05:00 pm

Tuesday:

08:00 am - 05:00 pm

Wednesday:

08:00 am - 05:00 pm

Thursday:

09:30 am - 06:30 pm

Friday:

08:00 am - 01:00 pm

Saturday:

Closed

Sunday:

Closed
Quick Links